Happy Friday! First, a heartfelt thank you to everyone for reading, sharing, and saying kind words about my post on losing weight. That one post has more views than the entire rest of the site combined. I was wary of writing something so personal, but the response was awesome. I've been trying out some different directions for this blog in the hopes of finding something that resonates, not just chasing page views.
One thing I realized is that, while I included a lot of directives, I didn't give a ton of specific tools. So, today's five things are going to be kind of an appendix. Although there are certain recent events I have to mention.
What I'm listening to: The Wonder Years, "Let's Moshercise!!!!"
Dan Campbell has said he's not that fond of his band's earliest songs, but I love this one. Although it's really more of an anti-gym song, I think it captures the mindset I described of doing something fun instead of "working out." It's on my training playlist as my favorite warmup song.
What I'm reading: I hesitate to mention this article, one because it came out a month ago, and two because I'm concerned about the message it sends. A lot of my story was about exercise. The studies cited suggest that exercise is not an effective way to lose weight. Then the article goes on to say that people who have success losing weight exercise regularly, so…
(John Oliver has some useful thoughts on scientific studies and the media if you like your insight presented with humor.)
I can sum up my approach in two words: move more. You don't have to exercise to lose weight, and exercise alone isn't enough. Any good trainer should be telling you the same thing. But building the exercise habit has benefits beyond a number on a scale. Getting stronger, reducing stress, self-discipline–these are all things that will help you burn fat.
What I'm eating: I agree with the Vox article on one point. Diet is the most important ingredient. And it doesn't have to be complicated. The best diet advice I've received is from Michael Pollan's book Food Rules. "Eat food. Not too much. Mostly plants."
I tried counting calories, tracking macros, etc. Ever since I started using this infographic from Precision Nutrition, the pounds have melted away. It's simple and effective, my favorite combination. And PN's founder has a PhD in this stuff, if you're wondering about credibility.
What I'm doing: As previously mentioned, I'm using the kettlebell program from Simple and Sinister. But if I had to recommend one program, it would be the one I mentioned in the weight loss blog, Turbulence Training. Craig Ballantyne is an impressive human. His stated goal is to help 10 million people transform their lives. I devoured the archives of his blog, looking for anything to help me get healthier. I especially loved this interview with Matt Nichol. At the time, Nichol was the strength coach for the Toronto Maple Leafs; he now runs Biosteel. That interview contains lots of good tips for hockey training.
What I'm thinking about: Two great athletes passed within a week of each other. I wrote about my Muhammad Ali poster; I also wanted to share this collection of Ali quotes.
Earlier today, news broke of the death of Gordie Howe. Howe's impact on hockey is incalculable. He was Wayne Gretzky's favorite player–Gretzky wore #9 growing up, until he joined a team where #9 was already taken and switched to #99. My list of the all-time greatest players starts with Gretzky, Lemieux, Orr, Howe, and Richard.
Howe is also the reason why NHL teams covet "power forwards," drafting guys like Jake Virtanen and Nick Ritchie and paying big money to Milan Lucic, dreaming of finding the next Howe.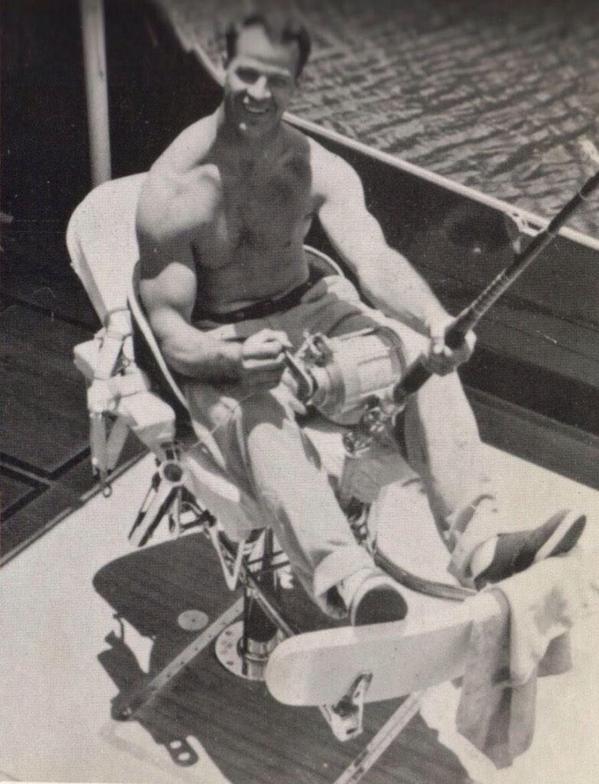 Howe played in an era before strength training and off-ice conditioning were the norm, and still looked like that.